Giving people with mental health problems equal access to vital services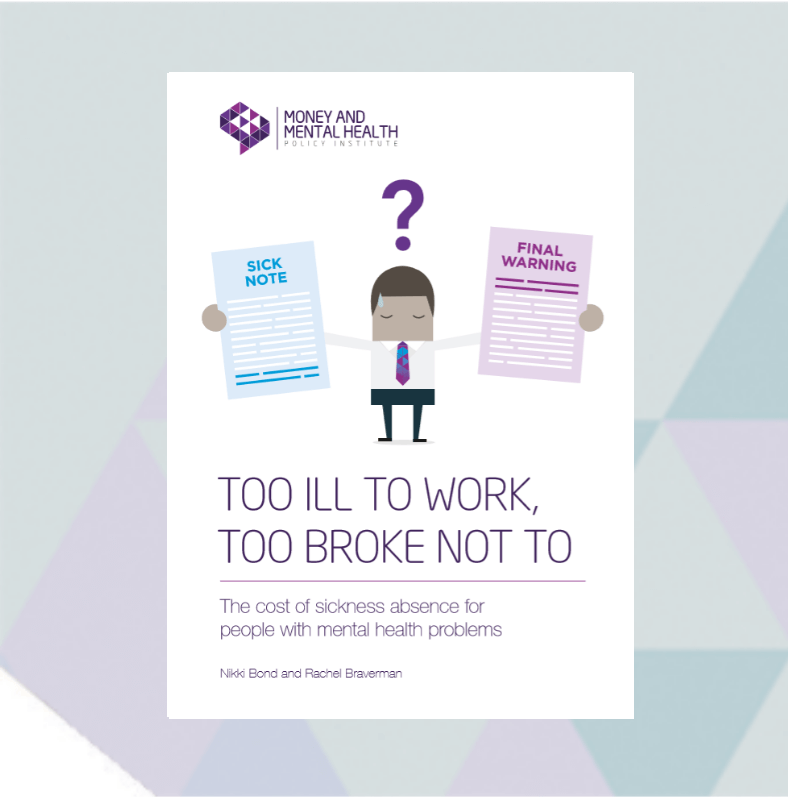 Too ill to work, too broke not to
The cost of sickness absence for people with mental health problems
This report shows that many people who take sickness absence due to mental health problems face severe financial hardships, such as falling behind on bills, going without food or even becoming homeless. This financial difficulty in turn can makes mental health problems worse and recovery take longer.
To help break this potentially devastating cycle, Money and Mental Health recommends:
Increasing the flexibility of sick pay to allow preventative, part-time sick leave as well as phased returns to work
Increasing the level of Employment Support Allowance (or the 'limited capacity for work' element of Universal Credit) paid during the 13 week 'assessment' period to the same amount as Statutory Sick Pay
Increasing access to income protection products, particularly for people who have pre-existing conditions.