 Helen Undy, Head of External Affairs, Money and Mental Health
Fintech for good - an evening of debate
Report: Fintech for good – how financial technology can support people experiencing mental health problems
Over the last year we've built the evidence for how mental health problems affect our ability to manage our money – from memory issues, to difficulty controlling spending, from lack of motivation to an inability to use the telephone. Yesterday, we published our latest report, which focused less on the problems, and instead on the potential solutions.
The report, 'Fintech for good' is essentially about assistive technology – but rather than hearing aids or stairlifts, we're talking about financial technology – apps, machine learning and new tools and processes that could level the playing field for people with mental health problems – helping to break the cycle of debt and poor mental health.
The launch event
To launch this report, we didn't just want to release our findings and share our own views on what needs to happen next, we wanted to bring together experts from across the tech, mental health and financial sectors and hear their thoughts too – to start a conversation that could have a real impact. Last night, that's exactly what we did – at an event kindly hosted by Monzo.
The event kicked off with a brief introduction to the report by co-author Katie Evans, before the reins were passed into the very capable hands of Ghela Boskovich – our Chair for the evening and Head of Fintech and Regtech partnerships at Startup Bootcamp and Founder of Femtech Global. As well as bringing a wealth of experience and insight of her own, Ghela chaired a brilliant panel, which included: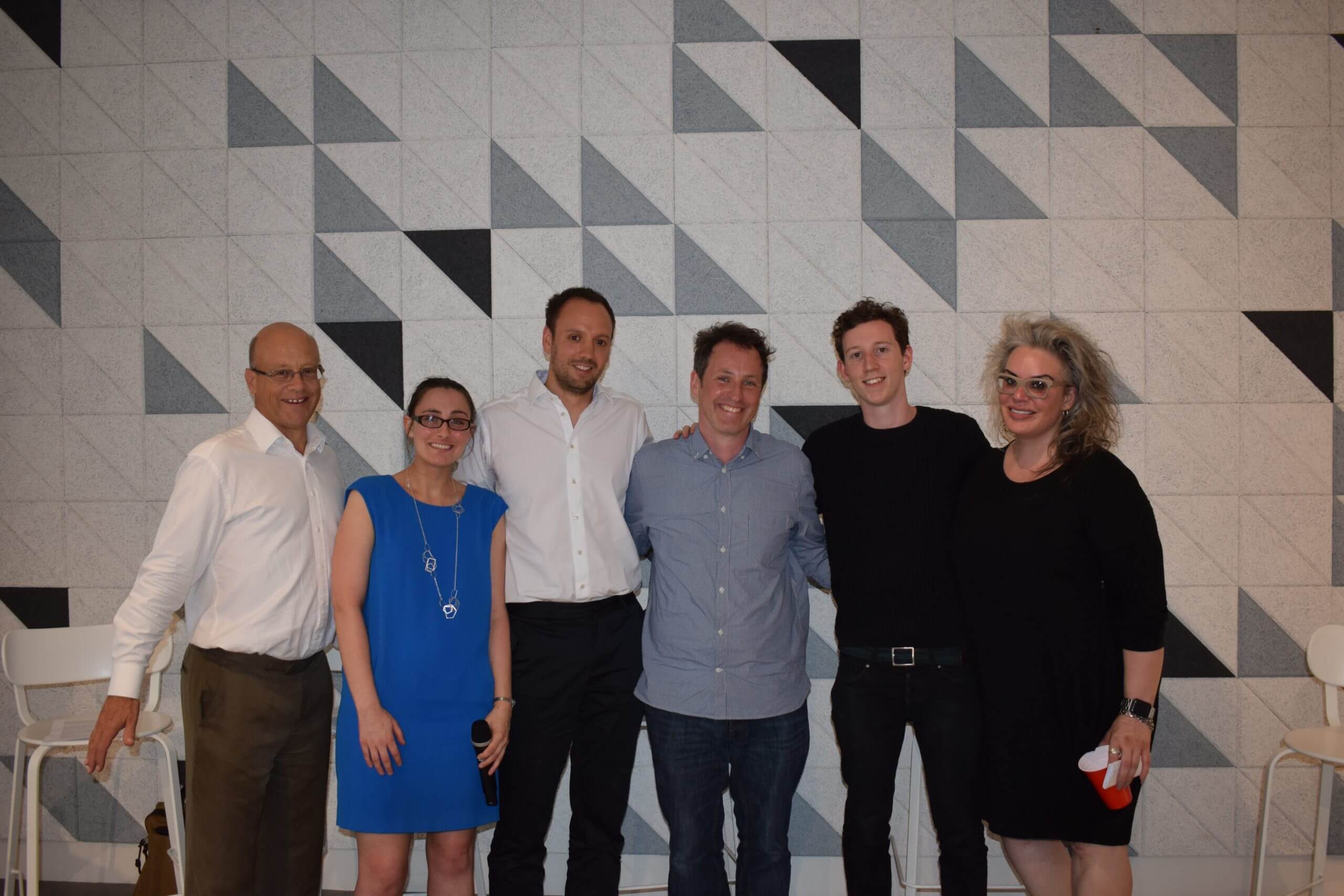 Katie Evans, one of report authors and Head of Policy and Research, Money and Mental Health
Richard Morgans, Head of Digital Lab & FinTech Ecosystems, TSB
Chris Fitch, Vulnerability Lead, Money Advice Trust & Research Fellow, Personal Finance Research Centre, University of Bristol
Zander Brade, Product Designer, Monzo
The report explores how fintech offers the opportunity to support a consumer during periods of poor mental health. But how do we make sure that it is developed with these consumers in mind? That fintech helps to close, rather than widen, the gap between consumers with mental health problems and those who are more able to navigate complex markets, get the best deal and stay on top of their finances? And is this in a business' interests as well the consumer's – or are we just idealists, trying to stand in the way of the rolling tank of corporate interests?
Branches, online lending and the power of the new kid on the block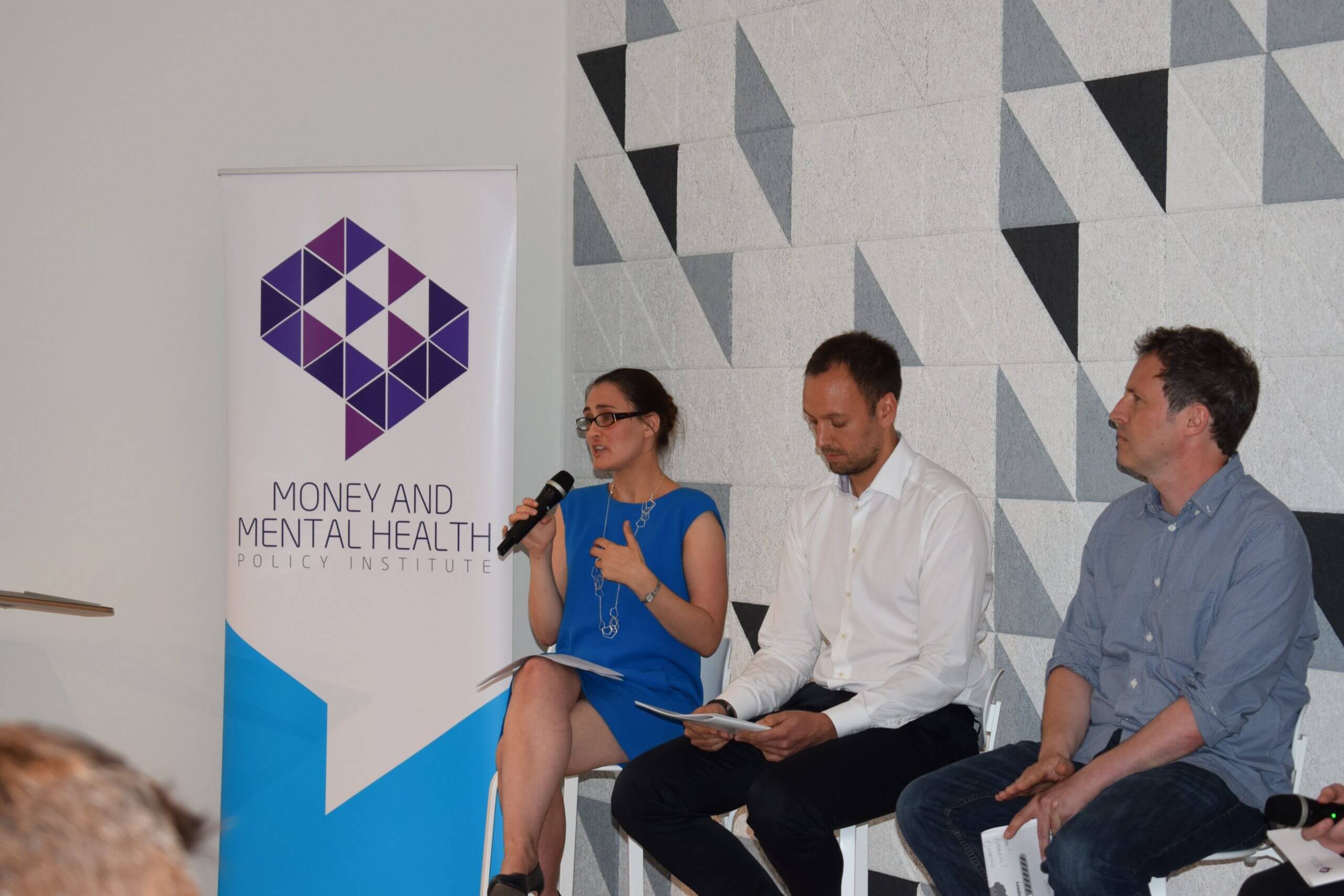 Richard Morgans argued that it is actually in firms' financial interests to support vulnerable consumers by investing in prevention – rather than sending repeated letters and investing large amounts of time in chasing debts that may never be repaid. Richard also made the case, as a recent convert, for the need for banks to retain a high-street presence. Fintech may improve back-end processes and systems, but for some customers, banking through apps will never be for them.
Chris Fitch highlighted his recent work on online lending – and the role fintech could play helping lenders to identify when a customer may not understand the terms of a credit agreement, and may need further support. Chris also made the essential point that, while the 'big picture' debate about the moral and ethical case is important – people are having their lives ruined by financial difficulty and addressing this is a matter of urgency. Where there are things we can do now, we should focus on tangible progress.
Zander Brade argued that, despite very good intentions, most challenger banks are so new that it will be some time before they are performing as well as they'd like to for vulnerable consumers. However, the panel were in agreement that building a bank's systems from scratch – whether as a new bank in the case of Monzo, or a more established bank moving to a new system, as in the case of TSB – presents the opportunity to get this right first time.
A big opportunity
The discussion was then opened to the floor and it became clear that fintech and mental health is a topic close to the hearts of many, and where the debate could easily continue long into the night! We published this report to make the case that fintech for mental health presents a big opportunity for the financial services industry.
One in four customers will experience a mental health problem each year, that's one in four who are likely to be underserved by current systems, tools and processes that were not built with their needs in mind. This is an opportunity, not only to transform lives, but also to win customers. We are delighted that this conversation is now focused on the practical steps that firms can take in this direction.